Gratitude Getaway
-
with MC YOGI & Amanda in Panama
November 24th-30th, 2019
The Retreat

This Thanksgiving, join MC YOGI and Amanda Giacomini aka 10,000 Buddhas for magical week of yoga, nature, connection and joy!
This weeklong retreat is hosted by Sansara Surf & Yoga Resort, here in Cambutal, Panama. Sansara was just voted one of the top six yoga retreats in the world by Architectural Digest. The rooms are gorgeous, the food is amazing, and everything at Sansara is done with such loving care that we have decided to come back for the third year in a row. This gem of an eco resort is located in the tropical paradise of Cambutal, Panama. This retreat is limited to 24 people and will sell out fast!
Please email retreats@sansararesort.com to reserve your spot today!

This year forget about the dishes and the stress of the holidays and do something to totally recharge your batteries.

MC YOGI will lead daily morning vinyasa classes, with his signature style class filled with great music, fun flows, and uplifting energy. In the afternoon, Amanda will nourish your body and spirit with deep yin yoga and wisdom from mythic tales from the yoga and Buddhist traditions. Two yoga classes a day will set the tone of the retreat and in between there will be plenty of free time to chill in hammock and read, swim, nap, or join in Sansara's world class surf school!
Leading retreats is one of our favorite things we do all year. It's amazing to see everyone transform, release stress, laugh, connect in a meaningful way with other yogis- often forming friendships that last a lifetime!

Retreat Offerings

Arrival Night Panama City Dinner (Saturday night)
Luxury Van Transportation to and from Panama City to Sansara, Cambutal
Six (6) nights of luxury accommodations at Sansara Resort
Daily sunrise and sunset yoga classes overlooking the Pacific Ocean – lead by MC YOGI & Amanda.
Three (3) healthy balanced meals each day
Complimentary intro into Surf Lesson
Complimentary use of SUP boards, Kayaks, and Bikes
Organic bathroom products, high quality linens and beach towels provided

Investment
(prices are per person, tax inclusive)":
Shared Triple/Quad Occupancy: $1899.00
Shared Garden Double Occupancy: $2399.00
Ganesha Cabana: $2499.00 2 people required for booking SOLD OUT
Prana Cabana: $2599.00 2 people required for booking SOLD OUT
OM SUITE: $2799.00 2 people required for booking SOLD OUT
A $700.00 non-refundable/transferrable deposit is required to secure your space; follow the link below to sign up today!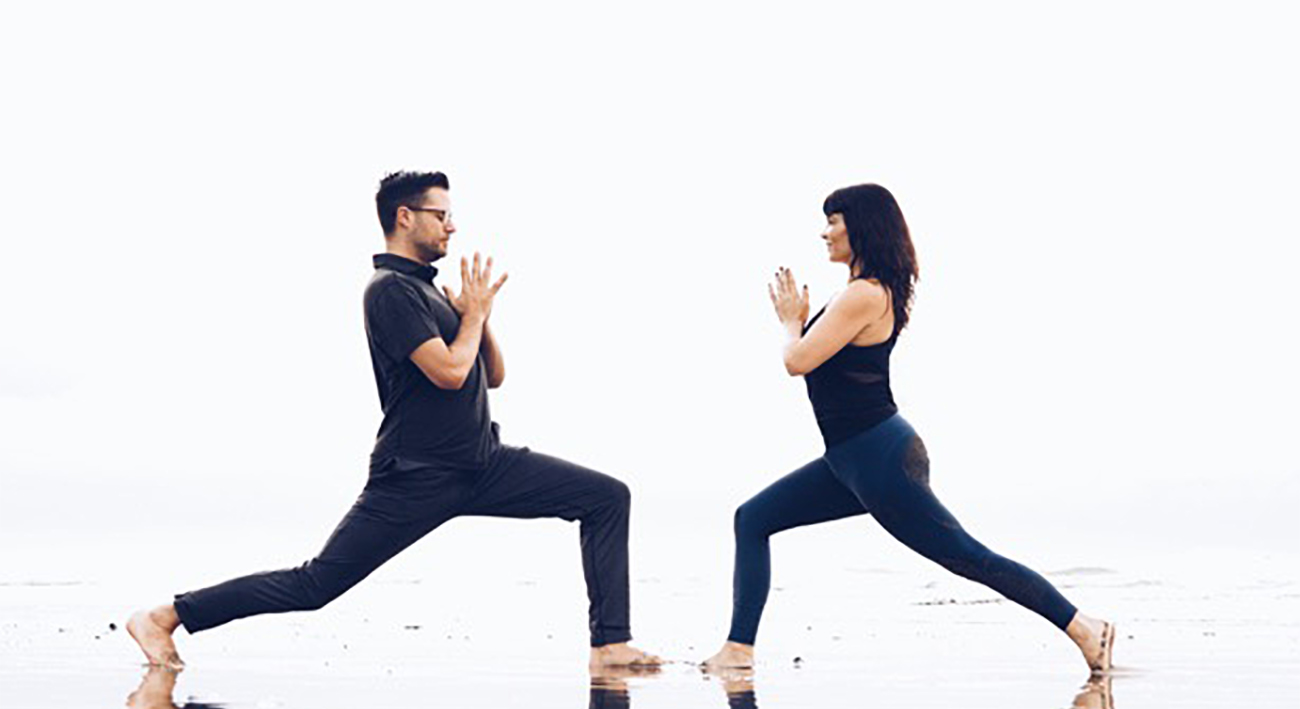 MC YOGI

From living in a group home for at-risk youth to becoming a renowned yoga teacher and musical innovator, MC YOGI is on a mission to bring good music and good energy into the world. Having grown up immersed in hip hop culture before finding yoga in his teens, he naturally began to integrate the two, setting yogic wisdom to hip hop beats. The result was a compelling new sound and a series of successful albums. His first three records were all #1 on I Tunes World music and his latest, Ritual Mystical, was #1 on Electronic Music. He has since toured the world many times over headlining at every major yoga festival. In 2017 HarperOne published his memoir, Spiritual Graffiti which won a silver Nautilus award for best memoir.
Amanda Giacomini

Aka 10,000 Buddhas is an artist, yoga teacher and gifted storyteller. Her 10,000 Buddhas project was inspired by ancient Buddhist artwork in the Ajanta caves in India. This experience sparked an awakening which led her on a mission to paint 10,000 Buddhas. Now 10,000+ later, 10,000 Buddhas has become a worldwide, highly sought after art project, including large scale murals, fine art paintings, works on paper, and apparel. She's taught yoga everywhere from prestigious art museums & yoga conferences, to The White House and the Forbidden City in China. She's not on tour with her husband MC YOGI you can find her at home in Northern California, where she teaches regular weekly classes at her studio Point Reyes Yoga.